Game on Every Table – Toys for Tots runs through December 8th!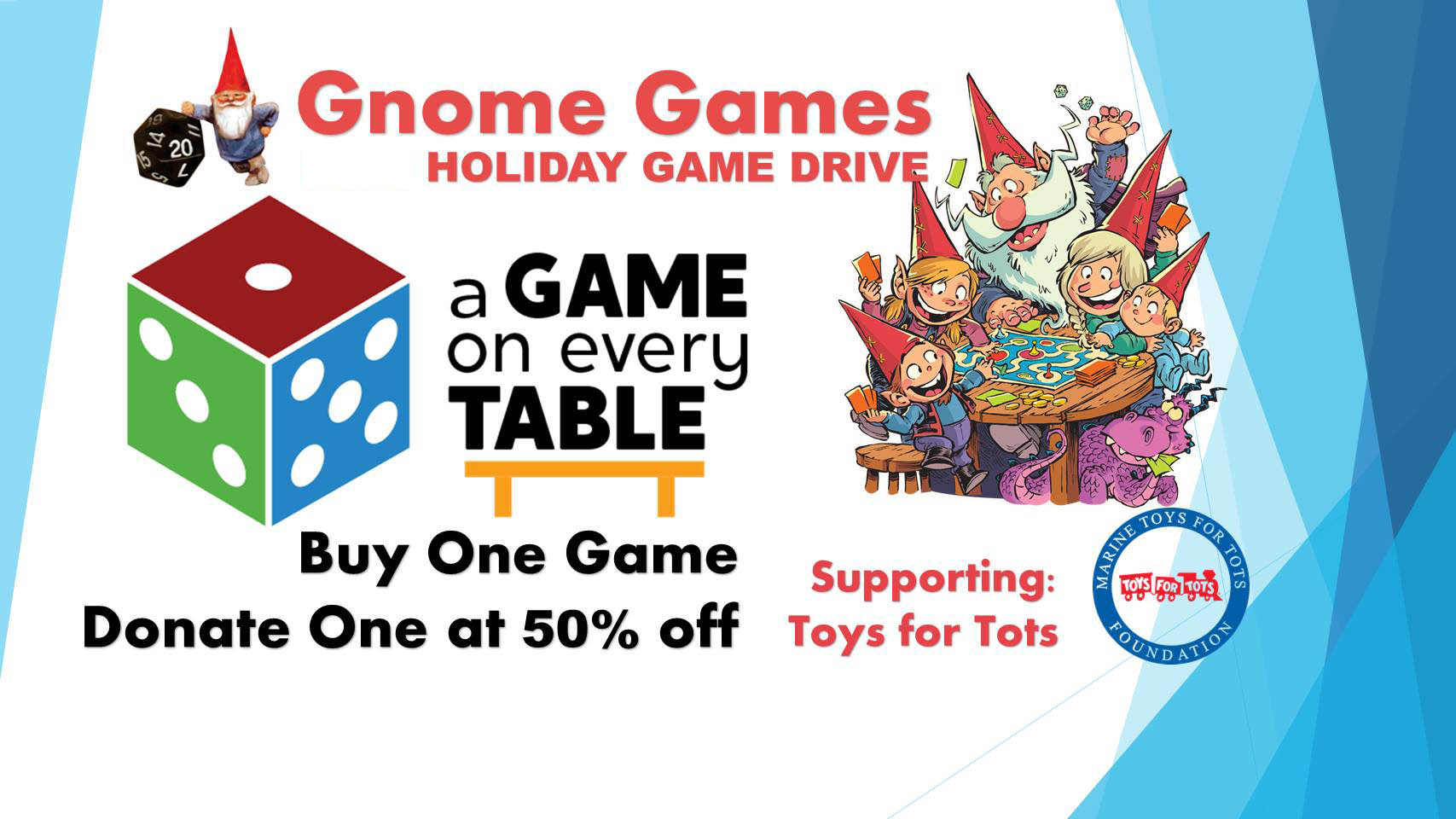 Gnome Games is once again a Toys for Tots location and invites you to help us put a game on every table this holiday season. While Christmas is several weeks away, the Toys for Tots program ends December 8th so we need your help today! I
Gnome Games has teamed up with several publishers to stretch your gift giving dollars just a little farther with the Gnome Games Game on Every Table Program. Simply select a game that you want to give to one of your friends, your family, or even yourself from the publishers that are participating in the program and you'll be able to purchase a second copy of that same game for 50% off to put into the Toys for Tots bin at Gnome Games.