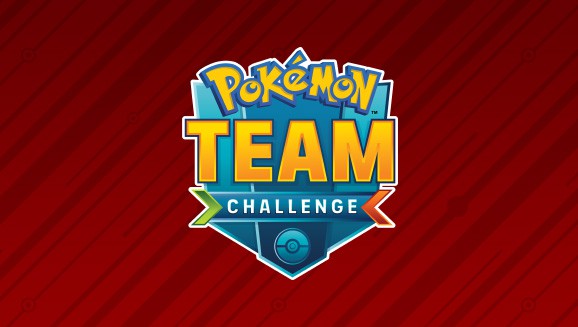 Gnome Games invites all Pokemon Trainers born in 2004 or earlier to play in the official Summer Season Pokemon Team Challenge!
Four Players will win a seat on the team for each Gnome Games store when you play in the Pokémon Team Challenge.  These 4 players will play together to represent Gnome Games against other teams from across the world!  Learn more here – https://tournamentcenter.gg/team-challenge/


For the Summer Season Gnome Games will host the qualifiers for all stores at the same time, as players must select only 1 store to play in.  We'll run events April 24 at Noon and 3 PM (or starting immediately after the 1st event is finished if later than 3 PM) and again on May 1st at Noon and 3 PM.  Registration opens a week before each event.

In the event that we do not have enough players for a specific event we will reschedule the event for later in the tournament cycle, so that players have ample opportunities to fill the 4 player teams, and all events must be completed by June 6, 2021
Pokemon Team Challenge Details
Gnome Games will coordinate and host the Team Challenge events through the official Gnome Games Discord server  – https://discord.gg/v35JQQJRkG
These are FREE Events, where players play using the Pokémon TCG Online program where you can play anywhere you have your device, at home, at the office – wherever you have access to a good internet connection; so everyone stays safe.  Decks must be submitted prior to the event using the RK9 system and all decks are standard format, based on the Pokemon Tournament Rules.
Players must select one store to play the Team Challenge at, and are not allowed to play at any other stores during the challenge. 
Complete registration information is available here – https://rk9.gg/teamchallenge
Gnome Games Pokémon Event Schedule (Subject to change)
Each Gnome Games store will host 4 qualifiers.  The winner of each qualifier will earn a seat on that stores Team Challenge Team, prizes that come from Pokémon  and RK9 Labs PLUS Exclusive Gnome Games Pokémon Team Challenge Shirts – that only Team Members and Gnome Games staff have access too! It's all FREE!
Here are the dates and times.  Registration opens 8 days before each event, and deck lists must be submitted by the online deadlines in order for a player to be entered into the tournament.  It's all online, so please plan ahead, and don't be late, because we can't hold the tournament for a late arrival.
Remember- you may only play in Team Challenge Events for one store!  Once you play in one, you are locked in for the seson
Gnome Games Green Bay East Pokémon Team Challenge Qualifiers – 
Gnome Games Green Bay West Pokémon Team Challenge Qualifiers – 
Gnome Games Appleton Pokémon Team Challenge Qualifiers –