YuGiOh – YCS Hartford 2022 VIP Qualifier Tournament
May 1, 2022 @ 10:00 am

-

5:00 pm

$12.60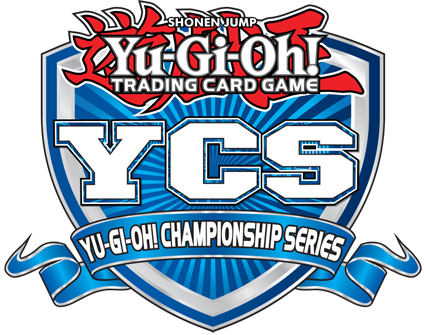 It's time to Duel!
Yu-Gi-Oh Championship Series YCS Hartford VIP Qualifier Tournament
Sunday May 1
Gnome Games Green Bay West
Registration Opens at 9:00
Tournament will seat at 10 AM SHARP!
Deck Lists are required to be turned in by 9:55 AM
Entry $12.60 + Tax
All players will receive 3 Boosters after seating.
YCS VIP Qualifier events are Tier 1 events, conducted as Advanced Format, Constructed Deck, Swiss round events. The YCS VIP Qualifier will play Swiss Rounds with prizes awarded at the end of the final round
of Swiss played.
YCS VIP Qualifier Prizes
In addition to the booster packs each Duelist receives upon entering the tournament, the 1st place Duelist
will be eligible to receive a prize package at the Yu-Gi-Oh! Championship Series Event for which the YCS
VIP Qualifier is being held. These prizes are awarded at the qualifying YCS, and include the following:
• Free Entry into the YCS the VIP Qualifier is for YCS Hartford CT May 28-29, 2022
o Prize is non-transferable
o Duelists will receive all YCS participation prizes they would be eligible for with regular paid
entry (Field Center Card, Participation Packs, Participation Game Mat), if applicable
• Two-Round BYE in the YCS
o Duelists will start the tournament in Round 3 with a 2-0 record (2 Wins and 0 Losses)
Deck Lists and Registration Forms are required
Duelists should download copies of the KDE-US Deck List and KDE-US Registration forms online at https://www.yugioh-card.com and to complete them prior to attending the event.
The KDE-US Deck List is editable and Duelists should type out their Deck List.  Deck lists that are not turned in by 9:55 AM or are illegible will result in match loss or DQ
• KDE-US Deck List can be found here:
https://www.yugioh-card.com/en/events/forms/KDE_DeckList.pdf
• KDE-US Registration Form can be found here:
https://www.yugioh-card.com/en/events/forms/KDE_RegistrationSheet.pdf
Advanced Format
Advanced Format tournaments use a specific list of playable cards. Some cards are forbidden from use, or limited to a set number in the Deck, in order to better balance tournament play. Duelists can view the most current Advanced Format card list by visiting this link: https://www.yugioh-card.com/en/limited/
Constructed Decks for Yu-Gi-Oh! TCG tournaments must meet specific guidelines for use in the event. Duelists must ensure that their Decks meet these requirements before entering an event.
A Duelist's Deck includes their Main Deck and may include a Side Deck and/or an Extra Deck.
A Duelist may not have more than three (3) copies of any card included in their Main Deck, Side Deck, and
Extra Deck combined.
A Duelists deck must include only cards, and all of the cards indicated on their Deck List at all times