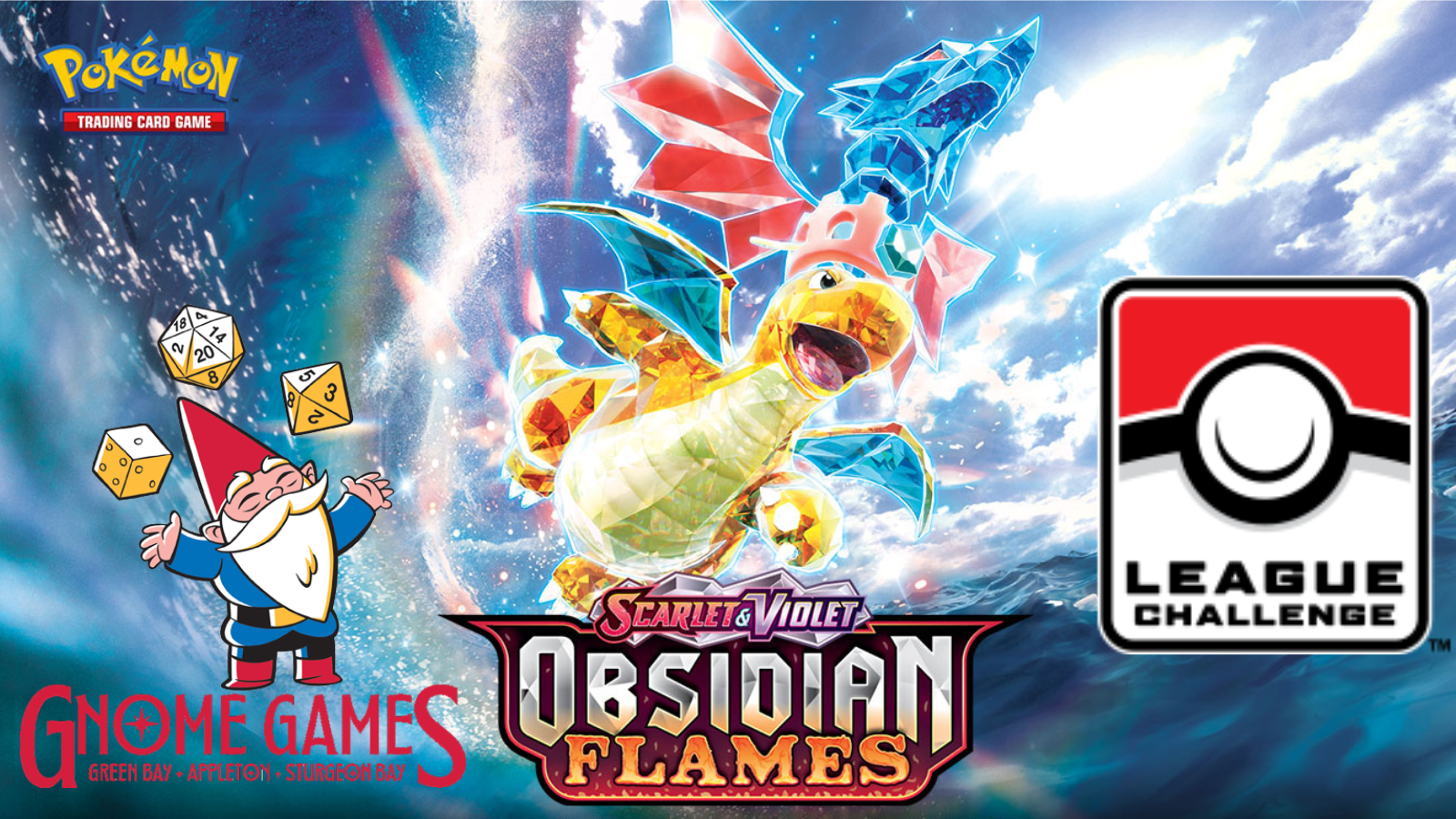 Join the Gnomes for a League Challenge for The Gnoshery at  Green Bay West!  We ran out of space at The Gnoshery last time so we are bringing this one to Green Bay to be able to seat more players.
Pokemon League Challenge.
Registration opens at 4:00 PM
Tournament will start at 4:30 PM SHARP!
Decklists are required – Download one here – https://www.pokemon.com/us/play-pokemon/about/tournaments-rules-and-resources 
Entry:
Juniors (Age 10 & Under) $5
Seniors (11 – 14) $5
Masters $10
This will be a Swiss Rounds only event with each rounds being a best of 1 game match with a 30 minute time limit.
Win a Match Win a Booster, with Promo Packs going out to all players after Round 1.
Championship Points are awarded based on attendance.  For more information visit https://www.pokemon.com/us/play-pokemon/pokemon-events/pokemon-tournaments/earn-championship-points